---
United Nations Peace Day
Celebrations in Hawaii

September 16, 2017;
See our companion website, peacedayhawaii.com
Honoring the return of the Hokule'a, Nainoa Thompson
and the the crew of Polynesian Voyaging Society
Honoring the re
---
September 21, 2016; Honolulu
Urban Garden Center, Pearl City, Hawai'i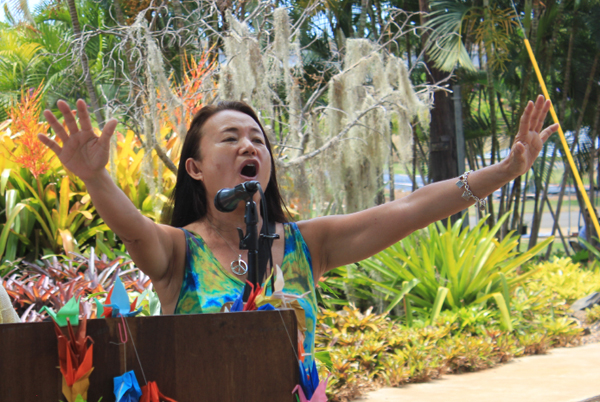 ---
The purpose of this special annual event:
• to celebrate United Nations Peace Day in Hawaii;
• to recognize Distinguished Peacemakers from Hawaii;
celebrate the theme, "Creating Cultures of Peace through Art"

---
Peace Day Hawaii 2014 was celebrated Sunday,  September 21st from 10-2pm, at the University of Hawai'i College of Tropical Agriculture and Human Resources Urban Garden Center, Pearl City.
This year's theme was "Creating Cultures of Peace through the Arts" in support of arts education and engagement in artistic activities and self-expression to cultivate experiences of inner peace and freedom, creative learning with others, enjoyment of beauty in nature, and appreciation of the cultural arts for peace around the world.
We were privileged to honor Roy and Kathy Sakuma as the Distinguished Peacemakers 2014 for their spirited commitment to peace education as music teachers and community peace builders throughout the Hawaiian Islands.  Since the 1970s they have inspired and encouraged students of all ages to believe in themselves finding inner peace through the joy of music through the ukulele. The ceremony program is from 11-12:30pm.
---

---

Map and Directions to the Urban Garden Center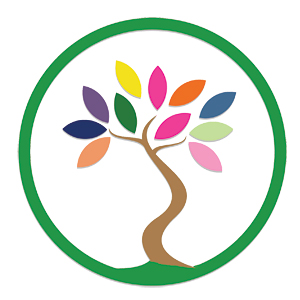 ---
On Sept. 23 2012, about 350 people from all walks of life in Hawaii were present at the Peace Garden celebration. The main speaker was Maya Soetoro-Ng, acclaimed author and teacher in Honolulu; Ha'aheo Guanson and Gigi Caocquio were honored as Distinguished Peacemakers.
2012 Celebration: Full details and photos

For the 2013 celebration of Peace Day in Hawai'i, a grand celebration of music and dance took place on the open lawns. Ramsay Taum  was honored as a Distinguished Peacemaker, performances were enjoyed from Thunder Hawaii, the Lion Dancers, and Still & Movement Center. A Lei of Peace was presented by the Hawaii Forgiveness Project and the Zhou Enlai Peace Institute.

2013 Celebration; Full Details and Photo Gallery
---
Future Gardens to be installed
in honor of Peacemakers:

Dr. Daisaku Ikeda of Japan, and
Former Premier Zhou Enlai of China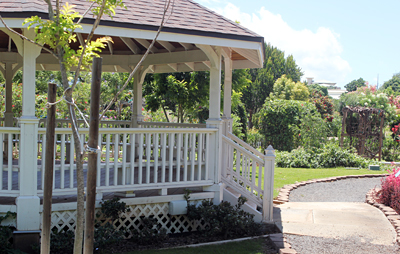 take a photo tour
of the Urban Garden Center
---


Sponsors:
Pearl City Urban Garden Center:
College of Tropical Agriculture and Human Resources,
University of Hawaii at Manoa
Soka Gakkai International – USA
Supporters:
Hawai'i Forgiveness Project, Voyage of Aloha
---
Background of Peace Day in Hawaii:
On April 18th, 2007, Representative Jon Riki Karamatsu introduced House Bill 345. It became a law as Act 23 that established a Peace Day, a non-holiday, to be observed on September 21 of each year in the State of Hawaii "to promote peace programs, improve international relations, and increase educational awareness of peace."
Hawaii is the first state in the nation to officially commemorate Peace Day on September 21st, which is also in recognition of the United Nations International Day of Peace and Non-violence.
A Peace Day Committee made up of volunteers representing a broad cross-section of government, non profit organizations & other participants from the peace education community came together to bring the annual celebration to the community.
Background of United Nations Peace Day:
The International Day of Peace was established in 1981 by resolution 36/67 of the United Nations General Assembly to coincide with its opening session, which was held annually on the third Tuesday of September. The first Peace Day was observed in September 1982.
In 2001, the General Assembly by unanimous vote adopted resolution 55/282 , which established 21 September as an annual day of non-violence and cease-fire.
The United Nations invites all nations and people to honour a cessation of hostilities during the Day, and to otherwise commemorate the Day through education and public awareness on issues related to peace.
---
Reference:
http://en.wikipedia.org/wiki/Peace_Day
http://www.un.org/en/events/peaceday/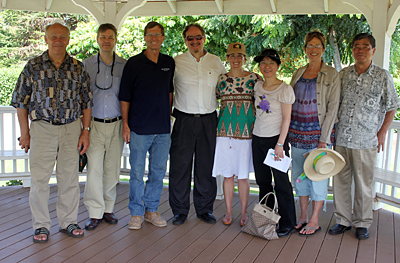 Some of the organizers, from University of Hawaii, Soka Gakkai,
and the Zhou Enlai Peace Institute
with thanks to: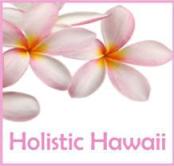 ---