---
United Nations Peace Day
Celebration in Hawaii
September 21, 2013
2:00 – 5:00 pm.
Urban Garden Center, Pearl City, Hawai'i
955 Kamehameha Highway
Pearl City, Hawaii 96782
Complimentary Ticket Reservation  |  Download a one-page Brochure
Read a full Press Release  |  Download the Event Program
---
The purpose of this special annual event is:
• to celebrate United Nations Peace Day in Hawaii;
• to recognize Distinguished Peacemakers from Hawaii;
• to receive and make Ti-Leaf Lei, as a celebration of Hawaiian culture,
Queen Lili'uokalani and the spirit of peace

---
Peace Day Hawaii 2013 will be held on September 21st, 2013, from 2-5pm, at the Urban Garden Center in Pearl City. The site and the event are supported by the College of Tropical Agriculture and Human Resources, University of Hawaii, and by a coalition of community groups.
The 2013 Distinguished Peacemaker Award will be presented to Kumu Ramsay Taum, in recognition of his lifetime career advocating the spirit of aloha around the world — in the fields of ecology, business, communications, economic development and Hawaiian culture.
Join us in creating the Aloha Peace Lei, connecting peacemakers from Hawai'i to China. Enjoy a free family day of exploring the many variety of plants and gardens, educational materials, lei-making and handprint pledges for peace activities.
Continuing its theme of cultivating peace through gardening in the schools and community, on display are  exhibits by the Mastergardener program, MA'O Organic Farms, Kokua Foundation, and Hawaii Farm to School Network.
Performances include: Burmese Buddhist Monk Blessing, Korean Thunder Hawai'i, multicultural Lion Dancers, O'Infinity Chant & singing bowls, Mastergardener Hula & Band Hui, Nia Dancing.
A Special Award will be given to the Honolulu Rose Society addition to the Peace Garden Pathway. Former State Representative Lyla Berg will speak at the closing ceremony.
---
Full details of all the
Speakers and Performers

---
Entry is free to all, with entertainment, food and fun for all ages. Seating is limited, and we want to make sure we have enough facilities for everyone, so we ask that you make a free reservation here:
Complimentary Ticket Reservation
Bring outdoor seating and sun protection as needed.
Map and Directions to the Urban Garden Center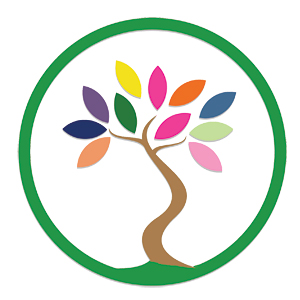 ---
Last year, On Sept. 23 2o012, about 350 people from all walks of life in Hawaii were present. The main speaker was Maya Soetoro-Ng, acclaimed author and teacher in Honolulu; Ha'aheo Guanson, Gigi Caocquio were honored as Distinguished Peacemakers.
<<-2012 Celebration: Full details and photos ->>

---
Future Gardens to be installed
in honor of Peacemakers:

Dr. Daisaku Ikeda of Japan, and
Former Premier Zhou Enlai of China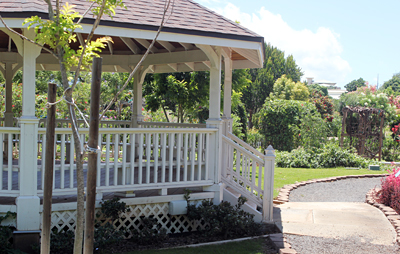 take a photo tour
of the Urban Garden Center
---


Sponsors:
Pearl City Urban Garden Center:
College of Tropical Agriculture and Human Resources,
University of Hawaii at Manoa
Soka Gakkai International – USA
Supporters:
Hawai'i Forgiveness Project, Voyage of Aloha
---
Background of Peace Day in Hawaii:
On April 18th, 2007, Representative Jon Riki Karamatsu introduced House Bill 345. It became a law as Act 23 that established a Peace Day, a non-holiday, to be observed on September 21 of each year in the State of Hawaii "to promote peace programs, improve international relations, and increase educational awareness of peace."
Hawaii is the first state in the nation to officially commemorate Peace Day on September 21st, which is also in recognition of the United Nations International Day of Peace and Non-violence.
A Peace Day Committee made up of volunteers representing a broad cross-section of government, non profit organizations & other participants from the peace education community came together to bring the annual celebration to the community.
Background of United Nations Peace Day:
The International Day of Peace was established in 1981 by resolution 36/67 of the United Nations General Assembly to coincide with its opening session, which was held annually on the third Tuesday of September. The first Peace Day was observed in September 1982.
In 2001, the General Assembly by unanimous vote adopted resolution 55/282 , which established 21 September as an annual day of non-violence and cease-fire.
The United Nations invites all nations and people to honour a cessation of hostilities during the Day, and to otherwise commemorate the Day through education and public awareness on issues related to peace.
---
Reference:
http://en.wikipedia.org/wiki/Peace_Day
http://www.un.org/en/events/peaceday/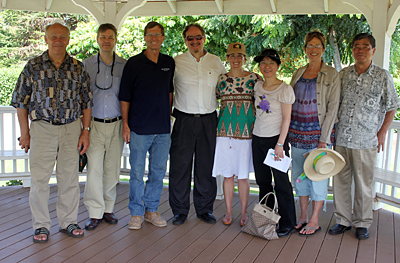 Some of the organizers, from University of Hawaii, Soka Gakkai,
and the Zhou Enlai Peace Institute
---