---
Some of the people we met, saw and heard at Peace Day Hawaii, 2013 in Pearl City:
---
The Distinguished Peacemaker Award 2013 Recipient, Ramsay Remigius Mahealani Taum is the founder and president of the Hawai'i based Life Enhancement Institute (LEI) of the Pacific LLC. His work in promoting sustainable practices based on Hawaiian cultural stewardship principles and practices is acknowledged locally, nationally and internationally. In addition to being awarded the 2008 East West Centers Leadership Certificate Program's Transformational Leadership in Sustainability, Ramsay is Hawai'i Home + Remodeling, HONOLULU & Hawai'i Business magazines' "Who's Keeping Hawai'i Green" 2008 Individual Educator Honoree.
A recognized cultural resource, Ramsay is sought after as a keynote speaker, lecturer, trainer and facilitator. He is especially effective working with Hawai'i's travel, leisure and retail industry where he integrates Native Hawaiian cultural values and principles into contemporary business. Mentored and trained by respected kupuna (elders), he is a practitioner and instructor of several Native Hawaiian practices including ho'oponopono (stress release and mediation), lomi haha (body alignment) and Kaihewalu Lua (Hawaiian combat/battle art).
---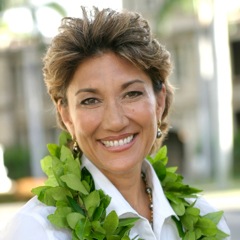 Lyla Berg is the former State Representative from the 18th District (East O'ahu), Lyla served as a high school teacher and principal, with a PhD in Education. She has broad international experience, is passionate about voting, women's and children's issues, and is a serious tango dancer. She ran for Lieutenant-Governor in 2010.
Speaking as the keynote at Hawai'i International Forgiveness Day in 2012 at the State Capitol, Lyla said, "Courage is not the absence of fear. Courage is the decision to do something different."
.
---
Thunder Hawaii is a Korean traditional percussion group founded June 2010 to introduce and preserve Korean traditional percussion music in Hawaii.
Since its establishment, Thunder Hawaii has held numerous performances within Korean and local communities. Relative to other instruments, the drum is most sacred in its appearance in Korea's creation myth.  Using two different sizes of drums, drummers incorporate their wishes in the sounds of nature and send these thoughts to heaven.
The leader, Sunny Lee and the other members, Shannon and Ben  performed "Sound of Heaven", a very special percussion piece symbolizing the will to bring Peace into the world.
---
Sri Lankan Buddhist resident monk of Hawaii, the Venerable H. Vibhavi Maha Thera, gave the blessing.
Vibhavi became a novice when he was eleven years old.  He gained higher ordination under the guidance of the most venerable Madihe Pannaseeha Maha nayaka thera at the Buddhist monk's Training Centre in Sri Lanka and taught there for 20 years.  In 1994, he was invited by Venerable maha thera of Washington Buddhist Vihara for Buddhist missionary activities to United States.
In 2000 he moved to the Los Angeles Buddhist Vihara as a religious Adviser, after which he founded the Buddhist Dhamma school.
---
The dynamic Renee Tillotson, Nia Black Belt, Director of the Still & Moving Center, led the crowd in Nia, a sensory-based movement practice that draws from martial arts, dance arts and healing arts. It empowers people of all shapes and sizes by connecting the body, mind, emotions and spirit.
The University of Hawaii Master Gardener Program provides the public with unbiased, research based information and sustainable management practices in tropical horticulture suitable for home gardens, local landscapes, urban environments and the community. The Master Gardener program is an educational outreach program of dedicated volunteers trained in horticultural education and sustainable practices by University Educators, Specialists and Researchers.
The Mastergardeners are linked with several community organizations.  On display were MA'O Organic Farms: From seed to sale, MA'O interns produce certified organic fruits and vegetables for their communities.  Believing in community change through education, enterprise, and social justice Ma'o hosts programs that benefit the youth in our community, and promote sustainable living.  Youth are immersed in farming, college, and community service, combining cultural traditions with new technology; they learn leadership skills and feel empowered, to be the changes they want to see in their community through their Farm to Fork program and Kauhale Youth Leadership Training Internship.
The Hawai'i Farm to School and School Garden Hui (HFSSGH) is a statewide movement networking in capacity building, resource development and sharing, professional development, and policy development and advocacy for a holistic education system that renews our relationship to food, farming, and the environment while improving health and raising academic achievement.
The UGC Mastergardener School Garden Hui develops workshops for K-12 educators outreach to schools and Family Programs Hawai'i.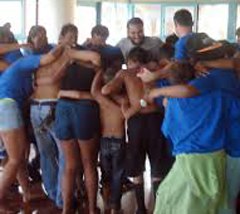 Kōkua Hawaiʻi Foundation (KHF) is a 501(c)3 non-profit organization that supports environmental education in the schools and communities of Hawai'i. The mission of KHF is to provide students with experiences that will enhance their appreciation and understanding of their environment so they will be lifelong stewards of the earth. ʻĀINA In Schools is a farm to school program of KHF that connects children to their land, waters and food in order to grow a healthier future for Hawai'i, and whose mission is to "Actively Integrate Nutrition and Agriculture In Schools."
Pacific Gateway Center (PGC) is a non-profit organization which empowers immigrants and refugees (many of whom are human trafficking survivors), and low-income residents build skills so they may access opportunities that lead towards self-sufficiency.
Our programs in social services, economic development, and sustainability initiatives are integrated to provide a full range of services to our constituent groups, including bi-lingual case managers, Hawaii Language Bank for interpreters and translators in over 30 languages, microloan program, Culinary Business Incubator and bottling facility that promotes entrepreneurship and job creation, and PGC Kunia Farms which support immigrant farmers with farming and business assistance.
The Pig and the Lady at PGC's Lemongrass Cafe is now open for hungry visitors.
.
---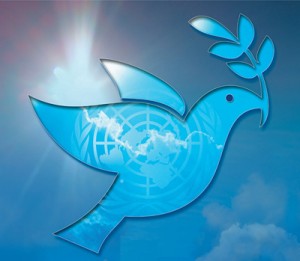 In establishing Peace Day Hawaii, state legislators united in asking the people of Hawai'i, as the United Nations General Assembly asked the peoples of the world, to devote a specific time to concentrate their efforts throughout the Hawaiian Islands in promoting the ideals and practices of peace in all viable ways devoted to strengthening and sustaining peace within oneself, in relation with others, in honor of the environment and commitment to global unity.
Join us in creating the Aloha Peace lei connecting peacemakers from Hawai'i to China. Enjoy a free family day of exploring the many variety of plants and gardens, educational materials, lei-making and handprint pledges for peace activities. Teacher and students are encouraged to attend and incorporate peace in their curriculum.